As someone who finds the constant need to keep things organized, and can't stand a messy desktop, let alone a messy workspace, Airtable swooped in like a blessing right into my screen. If you love staying organised, but for the love of life, and everything holy cannot figure your way around spreadsheets, Airtable is for you!

Airtable is an application that integrates spreadsheets with databases, combining the efforts of needing a spreadsheet, a calendar, and a project management tool in one single application. It can be used for anything and everything, from planning vacations, to organizing your assets, to keeping records of multiple people/events.
The user interface combined with the plethora of features the application offers is what makes it so unique from being just another spreadsheet application. However, if you're starting out, the application can become a little overwhelming, as there's a learning curve towards understanding the expanse of features being offered. Here's a few tips and tricks we've picked up on, to make things easier for you.
Your cheat sheet to using Airtable
Change views based on what you're working with: Coming from prior experience with spreadsheet applications, you're probably used to viewing spreadsheets in a grid format. However this isn't a regular spreadsheet, and you will be using Airtable for multiple reasons,which is why changing your settings, to change your view based on what you're working with helps.
Switch to gallery view for when you're working with images or any visual assets.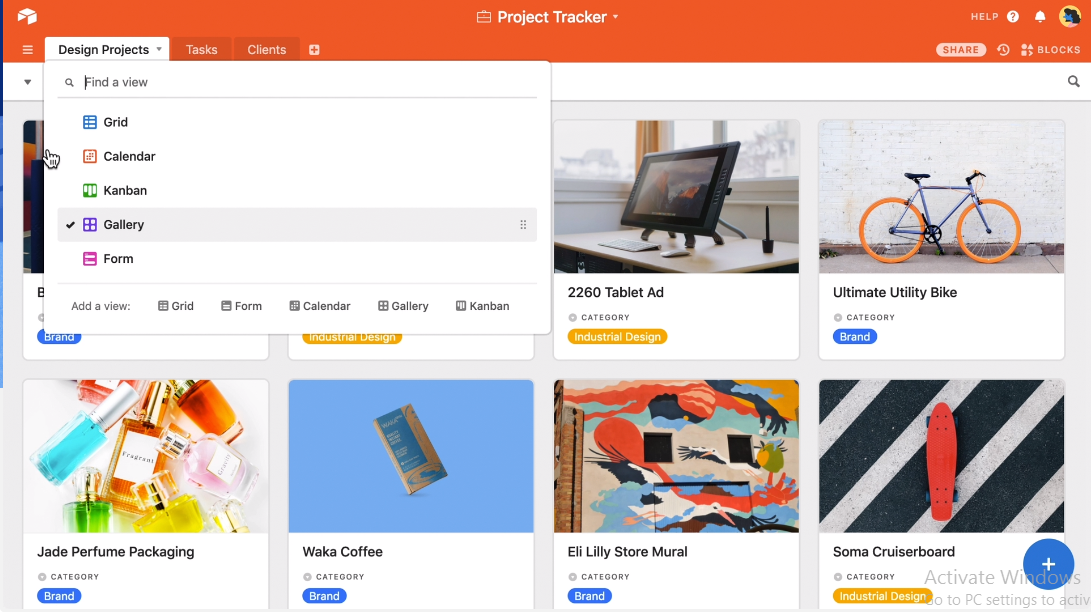 2. Use kanban view (the view that looks like a bunch of post it notes) when dealing with social things like events or meetings.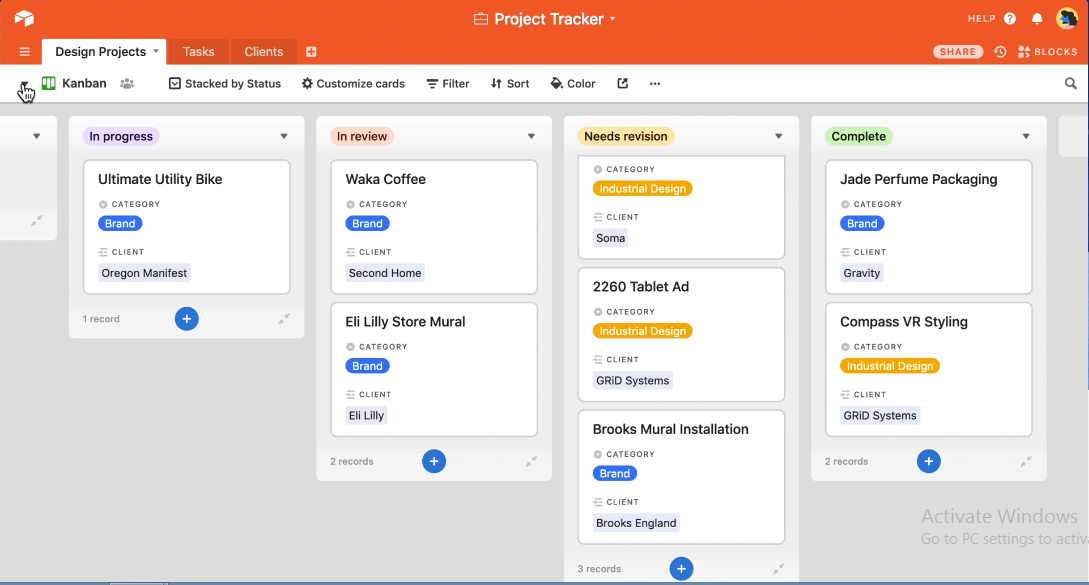 3. Switch back to grid view for project management, and creating regular spreadsheets.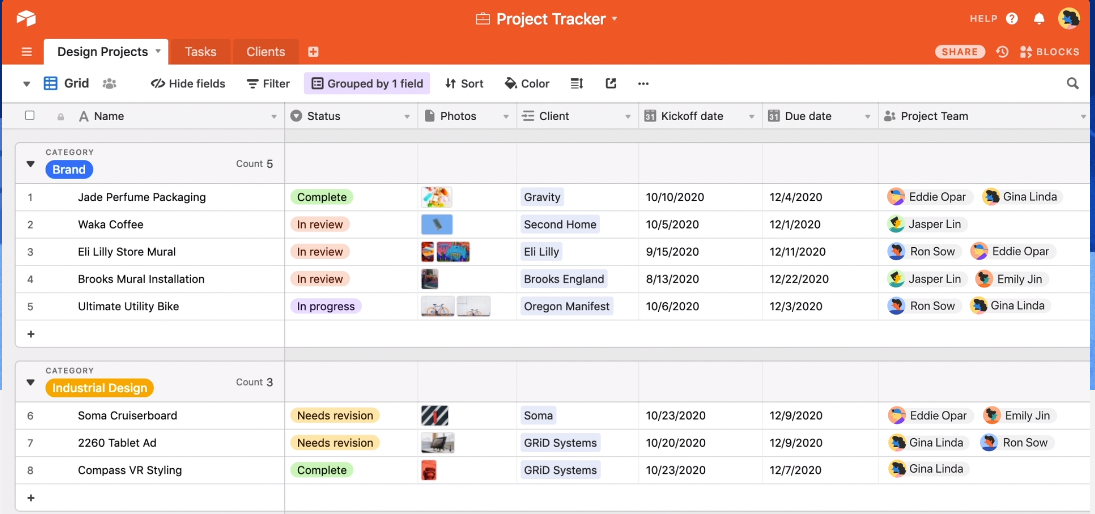 Pro Tip: Declutter by hiding fields you don't need!!
Data is interlinked & non linear: The application does not simply store your information, it allows you to create relationships. Everything entered can be linked, arranged, viewed, and used in multiple different ways.
In Airtable, you create a base, within which you will create spreadsheets. The data you enter in the base can be connected two ways, to build relationships. In order to get a hang of this you'll have to spend some time toggling with tasks and assets within your base and explore how to interlink, arrange, and use things in a manner that pleases you.
Sync your google calendar with Airtable: Yes, Airtable provides it's own calendar but that calendar is probably not synced with all your events and why bother with the manual hassle of doing so. Sync Google Calendar with Airtable and automatically create tasks for yourself in Airtable while being aware of your schedule, also watch these changes get updated in your calendar in real-time.
Work with multiple bases: Just like no shoe fits all, similarly no base fits all! You will have to create different bases, to systematically record different assets, reports, and record your data. Think of a single base for everything as a messy desktop screen, it's distracting and hard to navigate your way around. In that sense, bases become your different folders of sorts where you create databases, and sheets relevant to your base!
Sync your task manager with Airtable: If you want to remain at the top of your game, sync your task manager with Airtable this allows you to send specific conversations from your task manager directly to Airtable. You can also directly send updates from Airtable to a specific channel in the task manager.
The power of integration
Airtable is an amazing tool in itself, but with the power vested in it through APIs and the Quickwork platform, you can build countless Journeys to include Airtable in your toolkit of applications. Get in touch with us to know more about the various Journey's you can build using Airtable!