Home fitness is at its peak with the "new normal" that we have all been subjected to. And the internet is full of applications and home workout videos to get one started on their path to fitness. The question, however, has never been about starting. It's always been about perseverance. The main issue of working out at home instead of in a gym is finding the will to keep going. That's where your long lost friend - a trainer comes in.
Trainers are not only notorious for keeping you motivated and regular at your workouts but are also responsible for making sure you're working out the right way. A video will never be able to look at your form and help you correct it nor will it understand your pace and limitations.
Trainers themselves have begun working from home, but managing the logistics of handling sessions and the business side of things takes most  of their time. Here are 6 ways automation can help you streamline workout regime for your clients:
6 Variations every trainer needs to include in their online sessions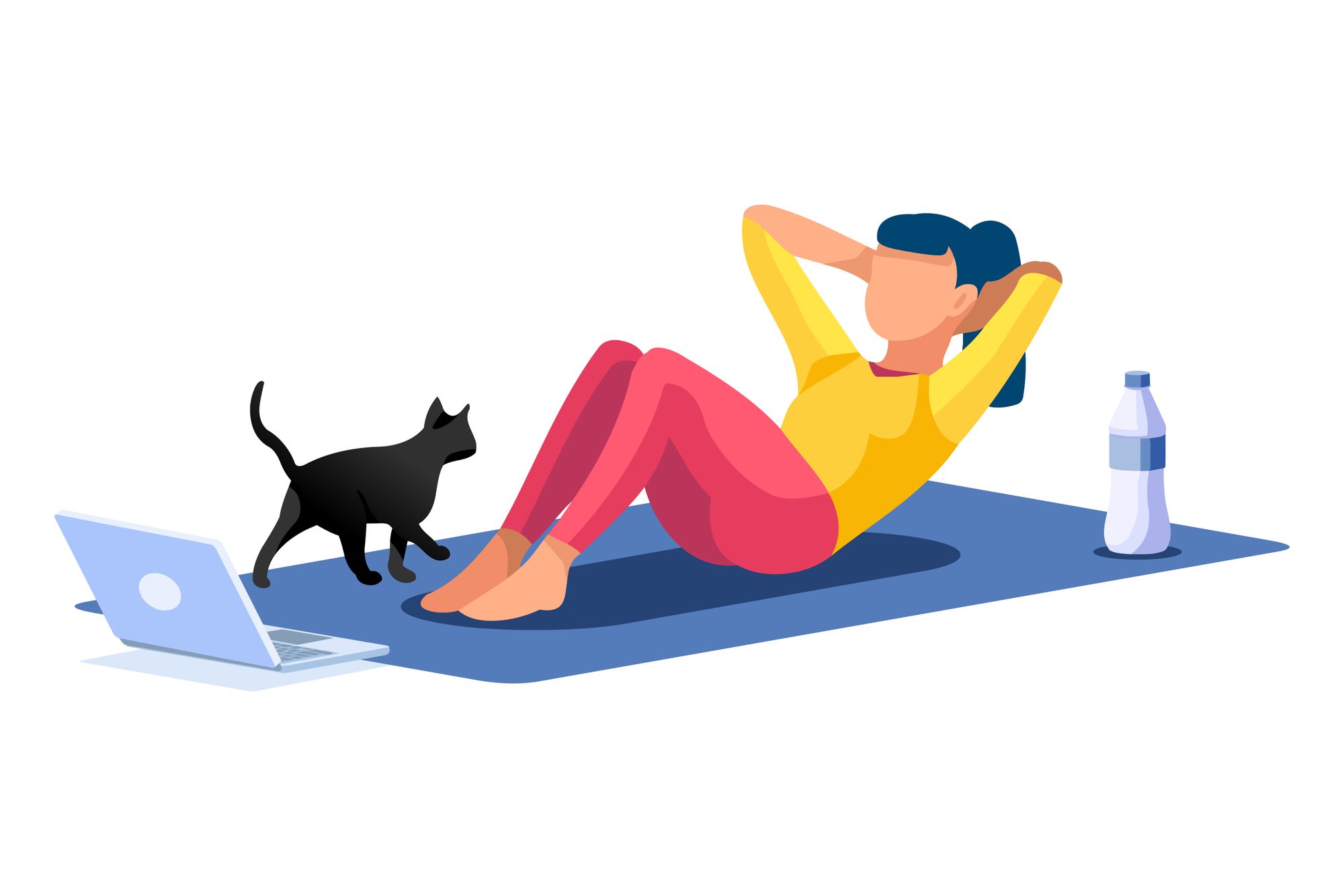 Orientation: As a personal trainer/ fitness expert, knowing your clients is important. Workouts need to be more personalized than ever as they are based on their macros, body aesthetics, workout equipment, and goals. From physical to aspirational, there are a lot of factors that decide the regime for each individual. Using Google Forms or Survey Monkey, you can create a form, enquiring about all the necessary information needed to understand your client. Collate all your data onto Google Spreadsheets or Docs based on your preference .

Plan Your Classes: Now that you have every piece of necessary information, it's time to plan! The 'Most preferred classes' to the 'Most suited time of the day' everything available at your fingertips go ahead  and create events in your calendar for weekly or monthly classes. You can use Calendly, Google Calendar, or any similar application of your choice.

Book Your Slots: What would usually take you a lot of back and forth phone calls, or coordination can now be done with a simple click. Simply share your calendar invite with your prospective clients using WhatsApp or Mailchimp and let them directly choose workout sessions best suited to their timings. You can set automatic reminders so that once selected, your invitees will automatically receive an email or text notification and reminder prior to thesession. Saving you the hassle of checking in.

Managing Money: Customers love options and convenience. Go Digital by integrating Razorpay, PayU, PayPal, or other modes of online payment so that customers can pay using the method of their choice.

Working Out: Conduct live sessions using video applications like Zoom, BlueJeans, or Meet and host interactive workout sessions. You can also make use of additional features depending on the app you're using to break your sessions into different rooms and practice different regimes or take on one on one doubts. Using security options only allow prepaid customers into the sessions and successfully conduct online sessions.

Taking A Look Back: Use applications to record your live video sessions for participants that joined late or for participants to review and solve their doubts later on.. You can also integrate the application to directly upload on your YouTube or Google Drive making an online library of your sessions available to your students, while side by side creating your portfolio.
Integration: The whey protein to your workout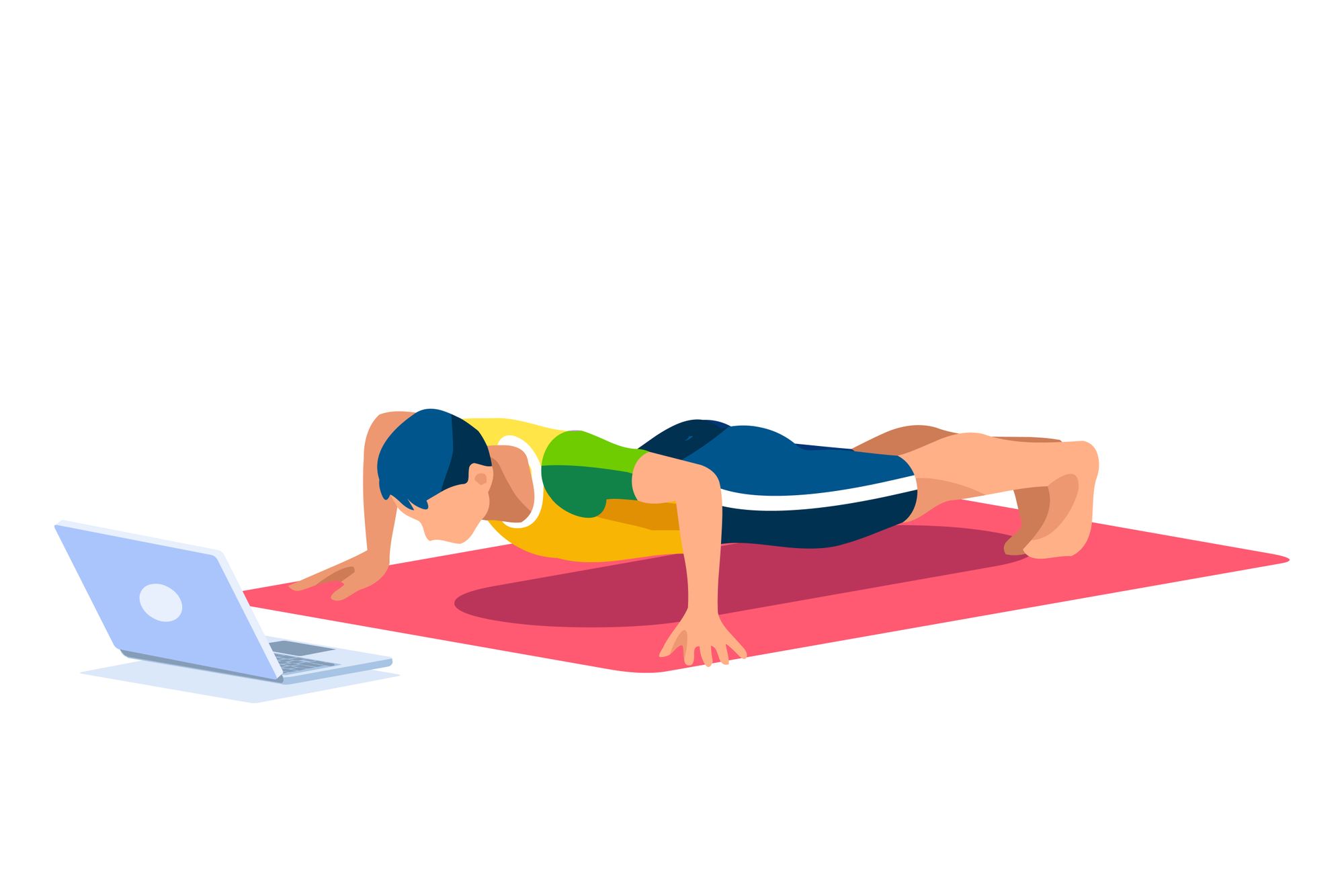 Setting up an online gym can be easy, taking these six steps into account. While the forms and sheets help you classify your audience and create target groups, the calendar, and Mailchimp/WhatsApp assist with setting a schedule. Video calls allow you to virtually conduct training and apps like PayPal and Razorpay ensure you get paid. Recording sessions is always a helpful move for future needs; however, when done manually, each of these tasks can become overwhelming not only for you but also for your customers.

Nobody likes going to six different places to achieve one thing. Your customers don't have the attention span or interest to keep hopping from one place to another. Which is why integration is essential. Integration makes the entire process seamless and provides your customers with a seamless base to interact with you.

Think of Quickwork as your personal trainer in building your automation journey to bulk up your business. Get Started with us for free today!