Clockify is a time tracking tool used by organizations of all sizes and freelancers. Clockify provides services to keep track of employee timesheets, project completion, reports, schedules, billable hours and provides weekly, monthly, and annual reports.
It's a fantastically simple time tracking and project management solution. The free version is very generous, and the paid plans are very affordable.
We like Clockify because it makes it simple for users to get a bird's eye view of their time entries for the day, week, or month.
You can see a full list of their time entries until they clock in, which they can do from anywhere. You can easily check if anything is missing or incorrect from there, edit times and add details or tags to projects without having to open a new window. You can also use the time sheet to double-check that all is in order every week.
Clockify's reporting features are very strong, supported by users' ability to fill in their timesheets with a lot of detail. Administrators can view project budgets in real time and see what each employee is working on. Many different reporting filters are available to slice the data in whatever way you like. Get a brief overview of how each person, team, and client is progressing.
Clockify is loaded with features to help users stay on track like: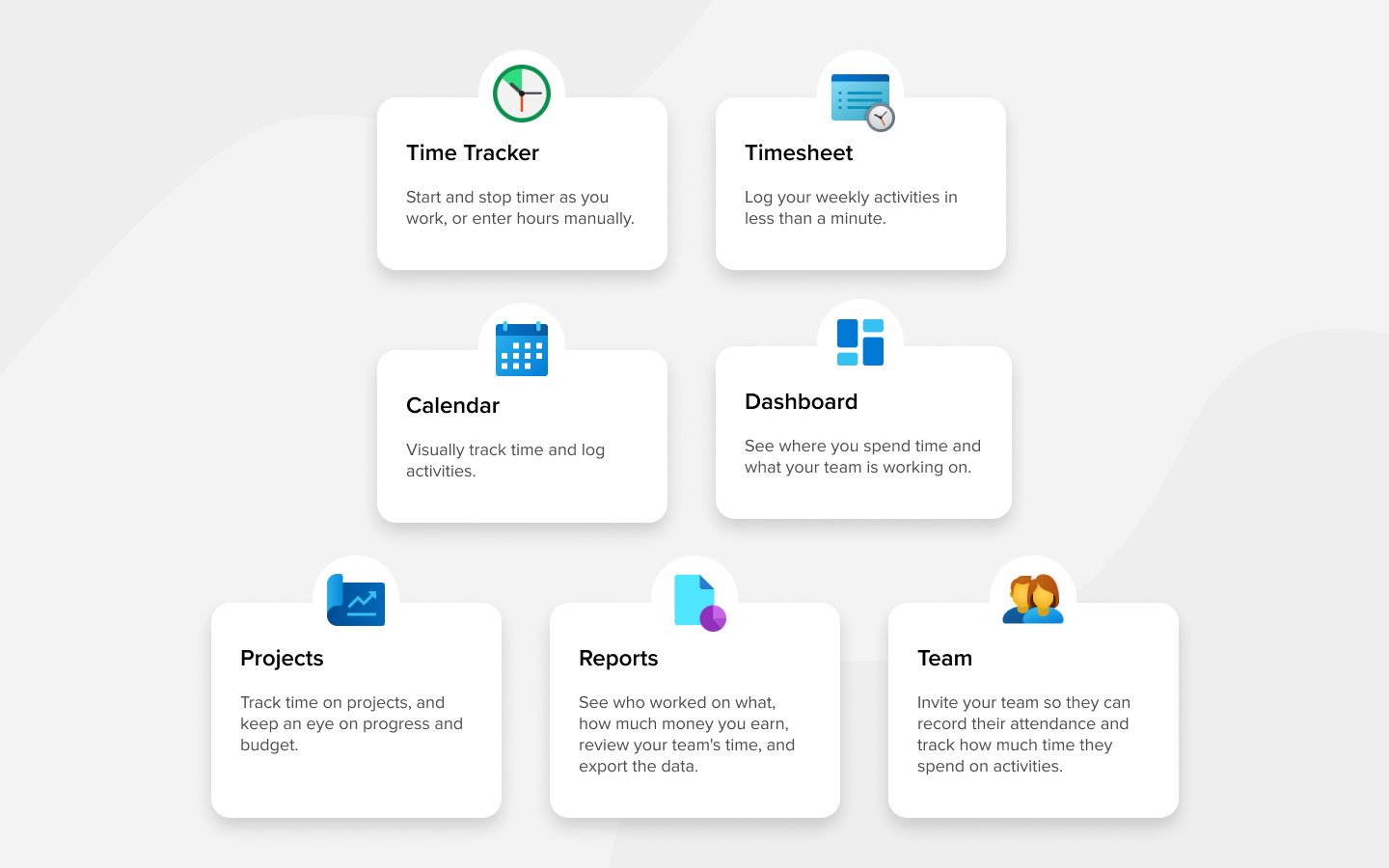 Here's a breakdown of the Clockify pricing:
Free Forever: $0.00
Basic: $4.99 billed monthly
Standard: $6.49 billed monthly
Pro: $9.99 billed monthly
Enterprise: $14.99 billed monthly
Applications you can connect Clockify with!
These are just a few applications you can pair Clockify with, explore our Clockify page to know more about automating Clockify, and get in touch with us in case you don't find an app you'd like to pair Clockify with!