Google Contacts is that application hiding in your G Suite, well it's about time you seeked it out and put it to use! Google Contacts has been around since ages, it automatically stores people you email using Gmail in your contacts, that's how an email you've mailed previously pops back up in your Gmail list automatically when you try to type their name!
Google contacts is amazing, and it's something that you'll grow to love once you start using it more actively in your daily life. We're going to cover everything from: How to find Google Contacts, to How to delete contacts in Google Contacts, and much more.
How to find Google Contacts?
Like we said, Google Contacts is an app that likes hiding in the comfort of G Suite, you won't directly find it in your mail, click on the grid icon on the top right and find Google Contacts nesting there.
How to sync contacts to your Google Contacts?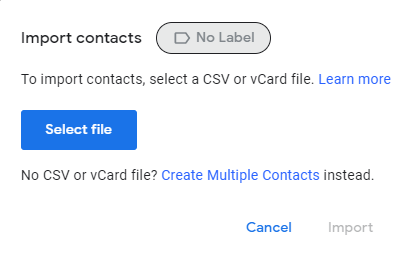 Click on the Import contacts option in the sidebar, and select CSV files from your phone to directly import all your contacts onto Google Contacts, similarly click on the Export option to copy them from Google Contacts onto your phone.
How to manage your Google Contacts?
Ok, you've found Google Contacts and that's great. But now you open it to see it's all a mess with a lot of contacts that you don't need, or can't locate easily  because of excess. So you're sitting here questioning why we ever called this application awesome, and cursing us for wasting your time. Now wait, we're just getting to the good part. Bear with us for a few more minutes, you can learn: How to delete contacts you don't need, create groups to send emails to frequent connections, and organize your contact list to help you save time and effort in your daily life. Finding All Your Contacts in Google Contacts:
Open Google Contacts in a new window
You will only see a small list of contacts in the initial screen, this is because these are all the people that you have intentionally saved in your Google Contacts so don't freak out if it's looking empty.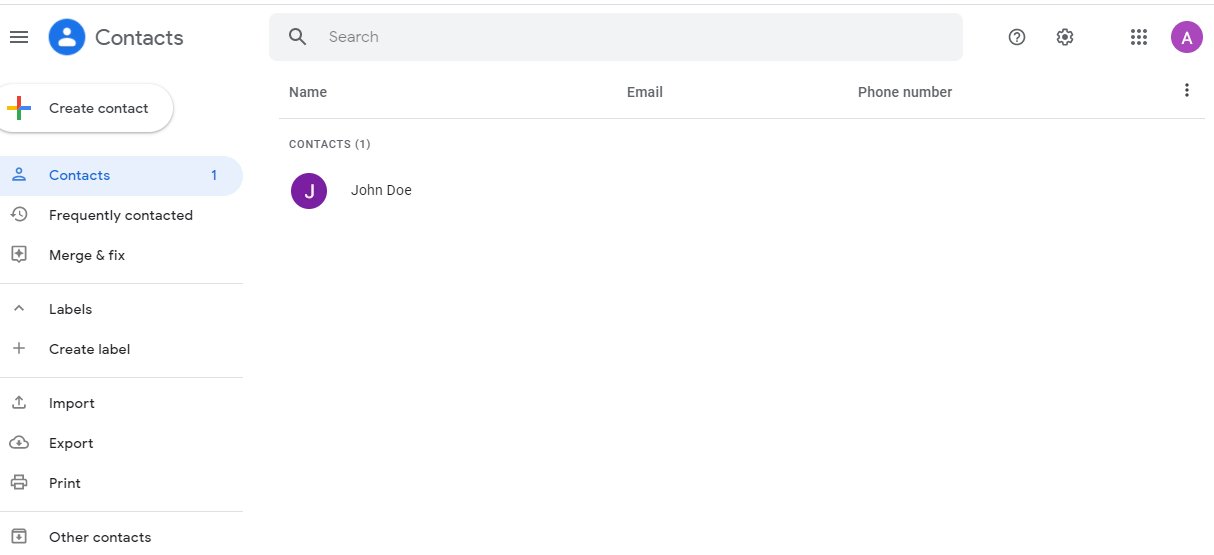 2. You can find everyone else tucked away in your sidebar. Click on the sidebar, you'll now see options like Frequently contacted, Directory, Labels and Other Contacts.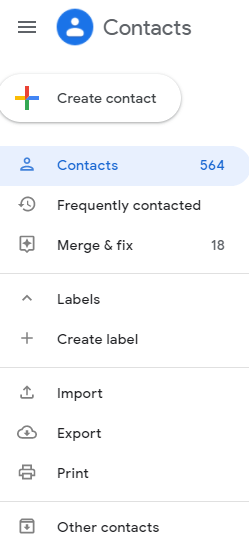 Frequently contacted: These include email id's of people you send and receive the most number of emails from.
Directory: If you're using Gmail for professional use, this includes everyone from your organisation.
Other Contacts: This includes everyone you have ever sent an email to using your Google Account.
Labels: A feature that's going to help you a lot. Just like your messaging applications, Google Contacts allows you to create broadcast lists, these lists however are called Labels here. Click on Labels and create your own groups so you can automatically mark a label to future mails instead of typing all the addresses again and again.
Cleaning up your contacts
Therapeutic for some, a task for the others, cleaning is a task that always manages to find it's way in all aspects of our lives. Google Contacts has a limit of storing only upto 25,000 contacts and in general cleaning your contacts can help you be more organised. Here are a few hacks to quickly clean up your contacts.
Merge and Fix: Search for a contact, you may find multiple contact details for the same person, simply select them all and select the merge and fix option from the sidebar.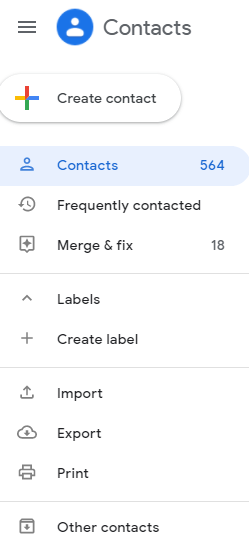 Deleting contacts and groups: Individually delete contacts, or hold down and select a bunch of contacts to delete them. You can also directly delete contact groups you have created.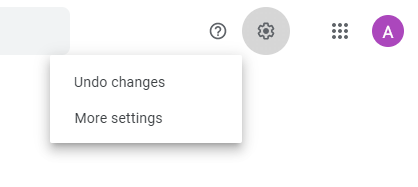 Restoring Contacts: To undo what you've done, you can go in the sidebar on the left of your screen and click on More, after this click on Undo changes. You can then simply select a time and date to go back to.
How to automate Google Contacts
Now that we've covered the basics of Google Contacts, we'd like to get to some fun and not to mention useful stuff. Making the most out of Google Contacts by using automation. You don't need to access Google Contacts everyday, it can stay in it's nook of comfort within your G Suite, you do however need to automate it to make your life simpler. With the help of integration you can create workflows that allow you to:
Create new Contacts through Google Sheets
Sync Contacts directly into Mailchimp and vice-versa
Create Contacts from Facebook Lead Ads
Create new Contacts from Forms submissions.
Send new contacts directly to your CRM software.
Sync your Calendar to send you reminders of your contacts personal details like birthdays and anniversaries.

These are just a few of the many Journeys you can get started with by using Google Contacts. Contact us to know more about getting started on your Journey to automation, and make sure to check out our Quickwork iPaaS if you're curious to build some of these automated Journeys for yourself. Here's a quick guide to help you navigate your way around our platform.
Related reading: